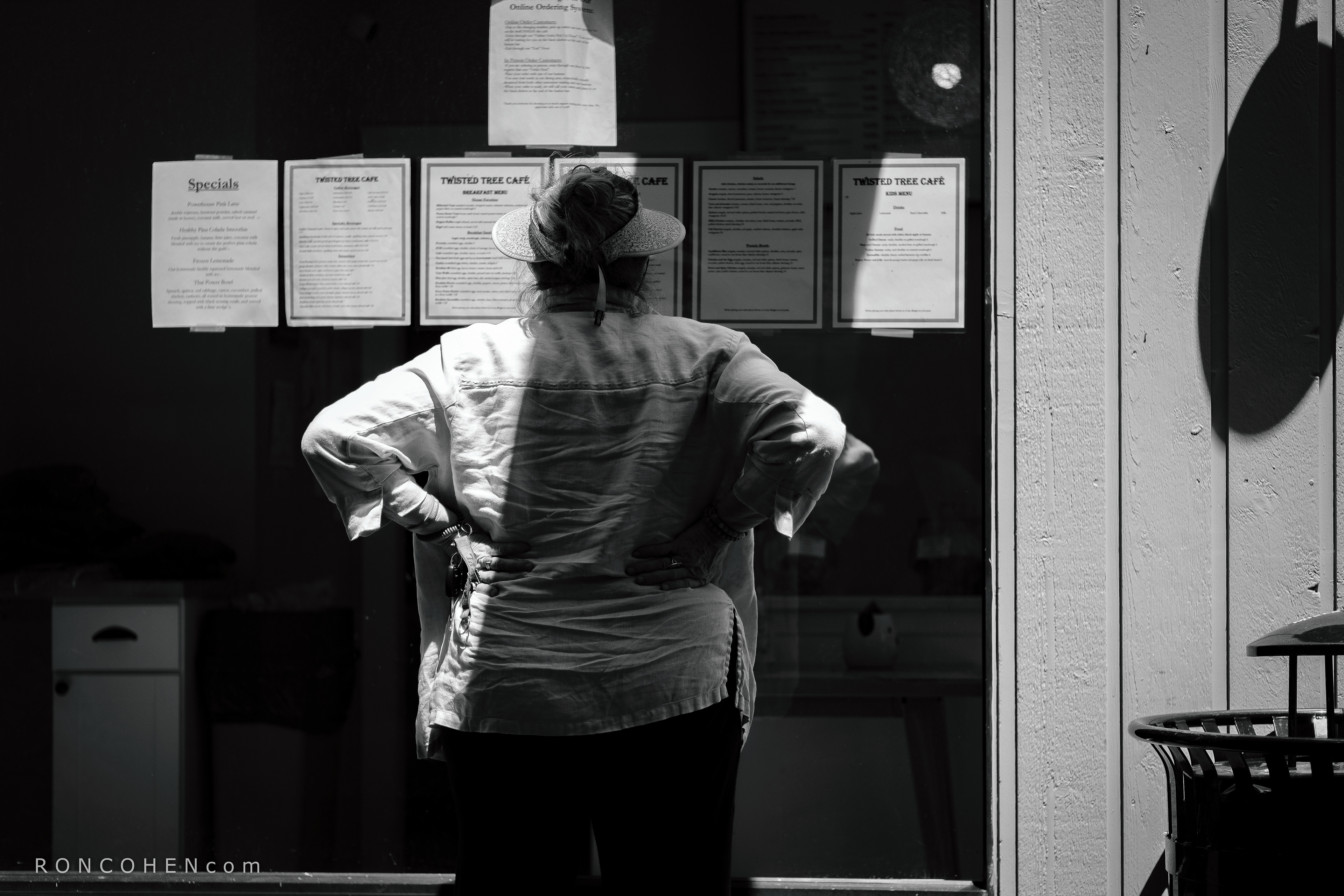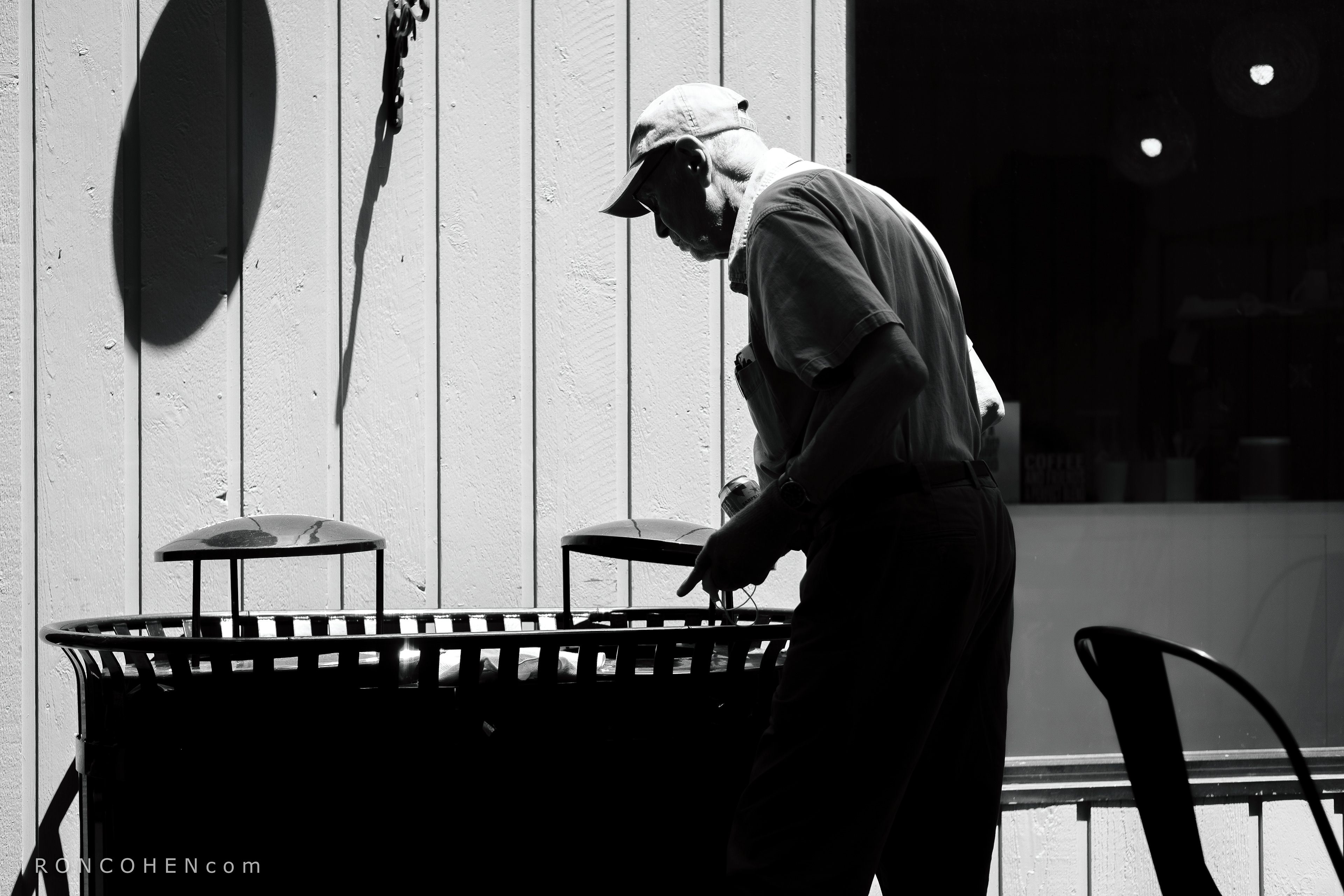 The London-based street photographer,
Alan Schaller
, reportedly has 891,000 followers on Instagram. His fellow Londoner,
Mark Fearnley
, has 122,000 followers. Hard to imagine, isn't it? What's the appeal of their work, I ask myself every time I view it. I can feel the appeal, but I have a hard time putting it into words. I think the key is their spare, minimalist approach to their subjects, an isolation of the subject which gives their images emotional punch. Without the distraction of color or even much grayscale tonality, they hit us in the gut. There's obviously more to it than that, of course, but for the rest I urge you to look and judge for yourself.
Here, sheepishly, I post my first meager efforts in that direction. These are images from my recent visit to the Twisted Tree Cafe, images that I posted with normal tonality at
Twisted Tree II
. As a "silhouette" practitioner, I'm allowed some discretion as to the amount of shadow detail; shadows do not have to be inky black. With these images, I've chosen a middle ground. However, I realize they're cluttered, and lack the spare, minimalist quality of the Londoners' work. What's more, as brief glimpses of daily life, they may not be ideal subjects for such dramatic treatment.