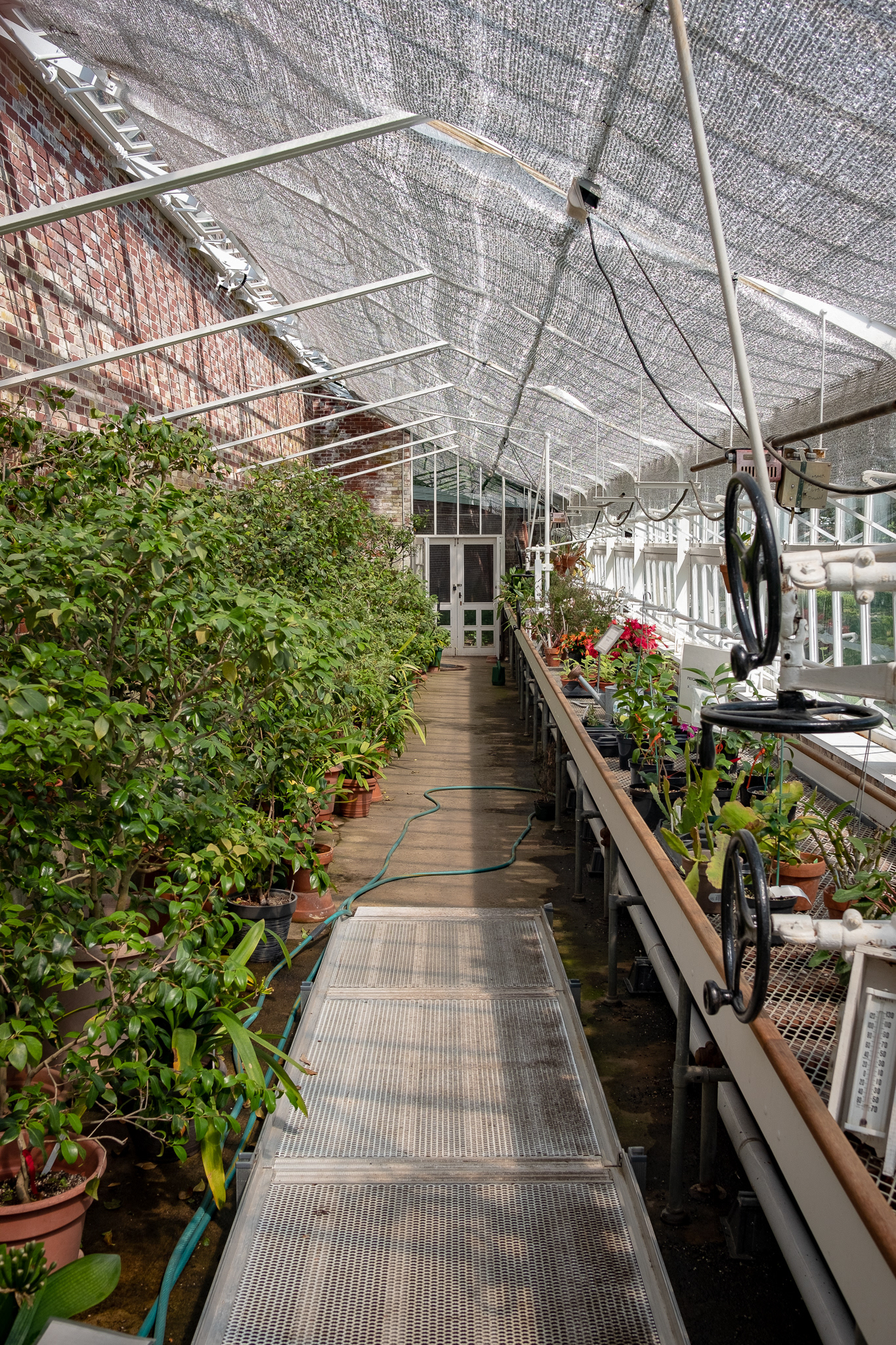 I shot these photos during several visits to t
he

Lyman Estate,
 a
National Historic Landmark
. The big 1793 house, the centerpiece of the property, I left for another day. My focus on these first visits was the historic greenhouses behind the house, among the oldest surviving in the United States.
The photos are displayed roughly in the order taken. I started inside and shot whatever looked of interest, as I made my way through the four attached greenhouses. The next day,I came back and photographed the exterior, not only the greenhouses, but the lush grounds around them. The signs, inside, convey the historical significance of what's on display.
The estate is owned and operated by a non-profit organization,
Historic New England.
 What follows is from their
greenhouse website
 (scroll way down for a detailed, period-by-period history). For more general information, see their 
estate website
 and
Wikipedia
. For a photo-tour of the big house, see my post, 
Lyman
.
The Lyman Estate Greenhouses are among the oldest surviving greenhouses in the United States. The complex includes an 1804 grape house, 1820 camellia house, 1930 orchid house, and a 1840s sales greenhouse where you can buy plants to take home. Our expert horticultural staff offers advice and assistance with plant selection and culture. No matter the season, a visit to these picturesque greenhouses is a treat.
The Lyman Estate Greenhouses specialize in orchids, exotic house plants, citrus fruits, camellias, and herbs. Five large specialty plant sales are held during the year. In our gift shop and sales greenhouse we offer not only plants, but also orchid-growing supplies, pottery, gardening books, fertilizers, notecards, and garden gifts. Tours of the Lyman Estate mansion are available on the third Saturday of every month.