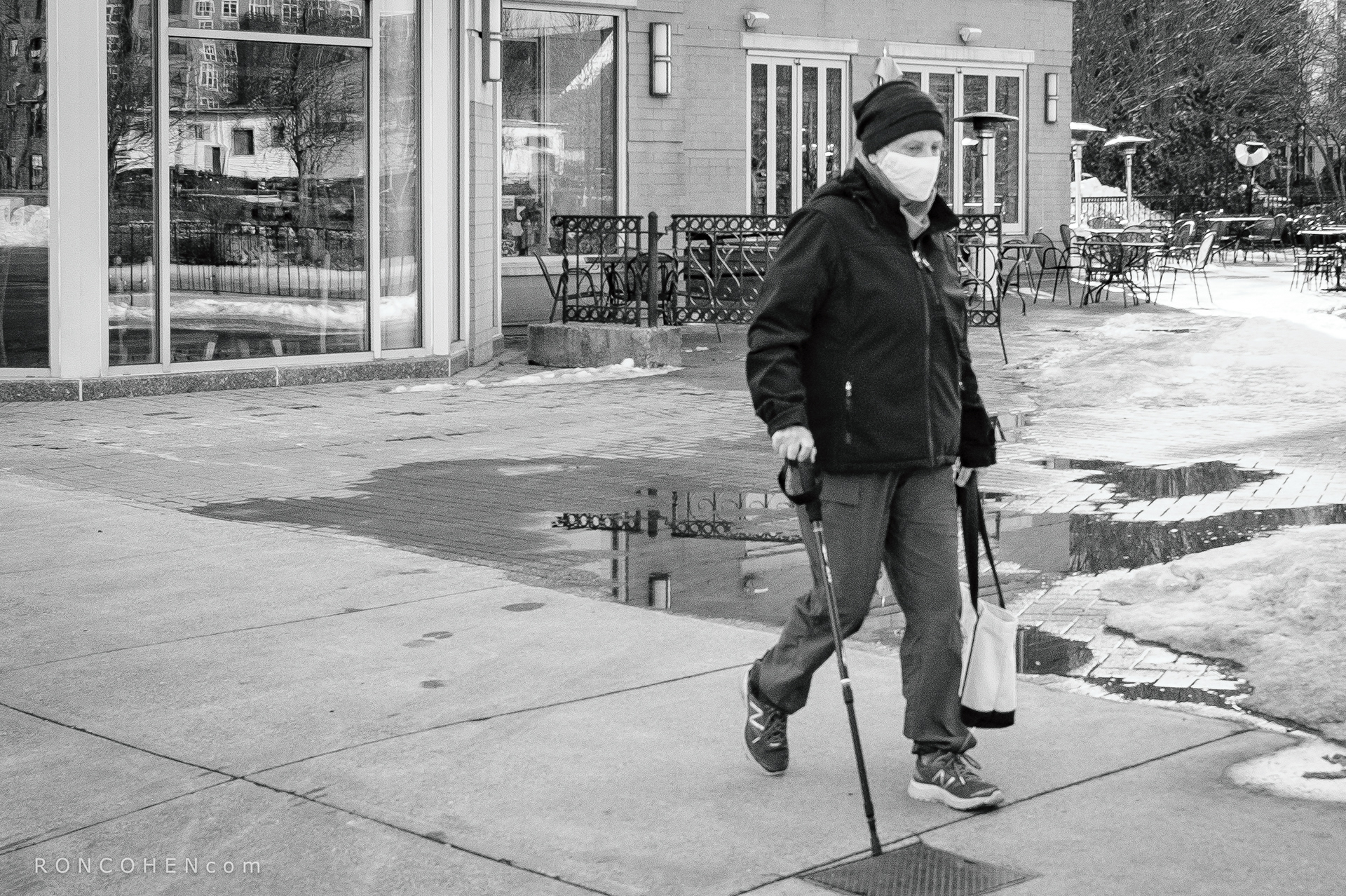 I stationed myself at the southern (downtown) end of the Moody Street Bridge to catch these comings and goings. The sunlight was filtered—soft and pale—yielding rather flat images. The long brick building in the background is of great historical importance. It is the 

famous textile mill

 

that launched the American Industrial Revolution. It

 is now in residential use. The three young men with their backs to us are viewing the waterfall beside the mill building.