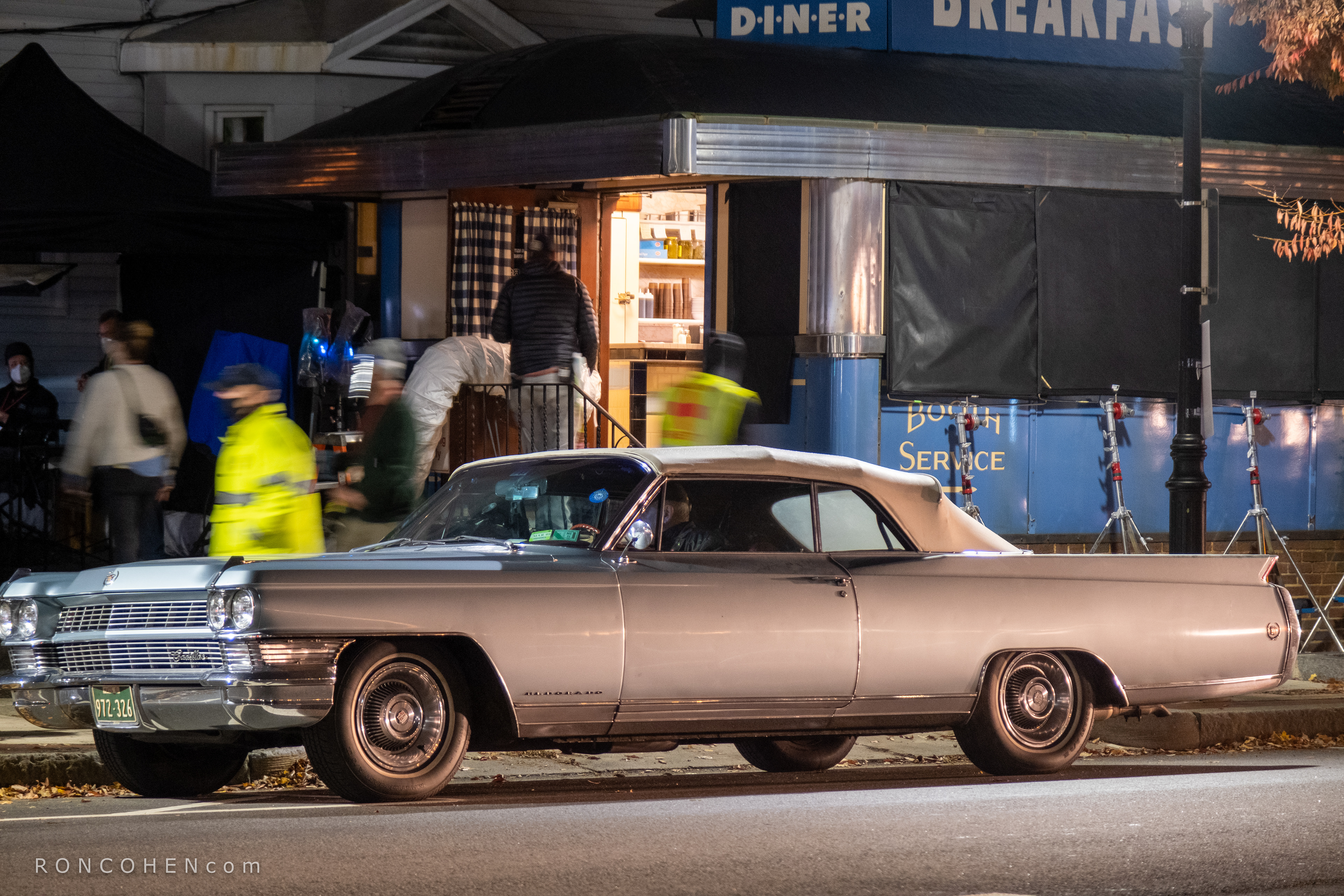 Recently, the Lionsgate company shot a TV episode in my neighborhood. The location was the locally famous
Wilson's Diner.
It was to be the pilot episode for a TV series about Julia Child, hopefully appearing on HBO if the pilot is successful. Work was scheduled from 4:00 pm to 10:00 pm, to include some after-dark scenes. The telephone booth was brought along as a prop.
It began as a dark, gray day, and at 4:00 pm the light was still poor. This was my first time using a new camera-lens combination in low light, and I was fussing a bit with them. Then, the police chased me off the sidewalk next to the work. That side of the street was closed to the public, they said. They were nice about it, though, and even escorted me across the busy street. As a result, I have only a limited number of photos to show about this rare and exciting event.​​​​​​​ I was gratified, however, that they were used in
a story by the local, online Patch
.