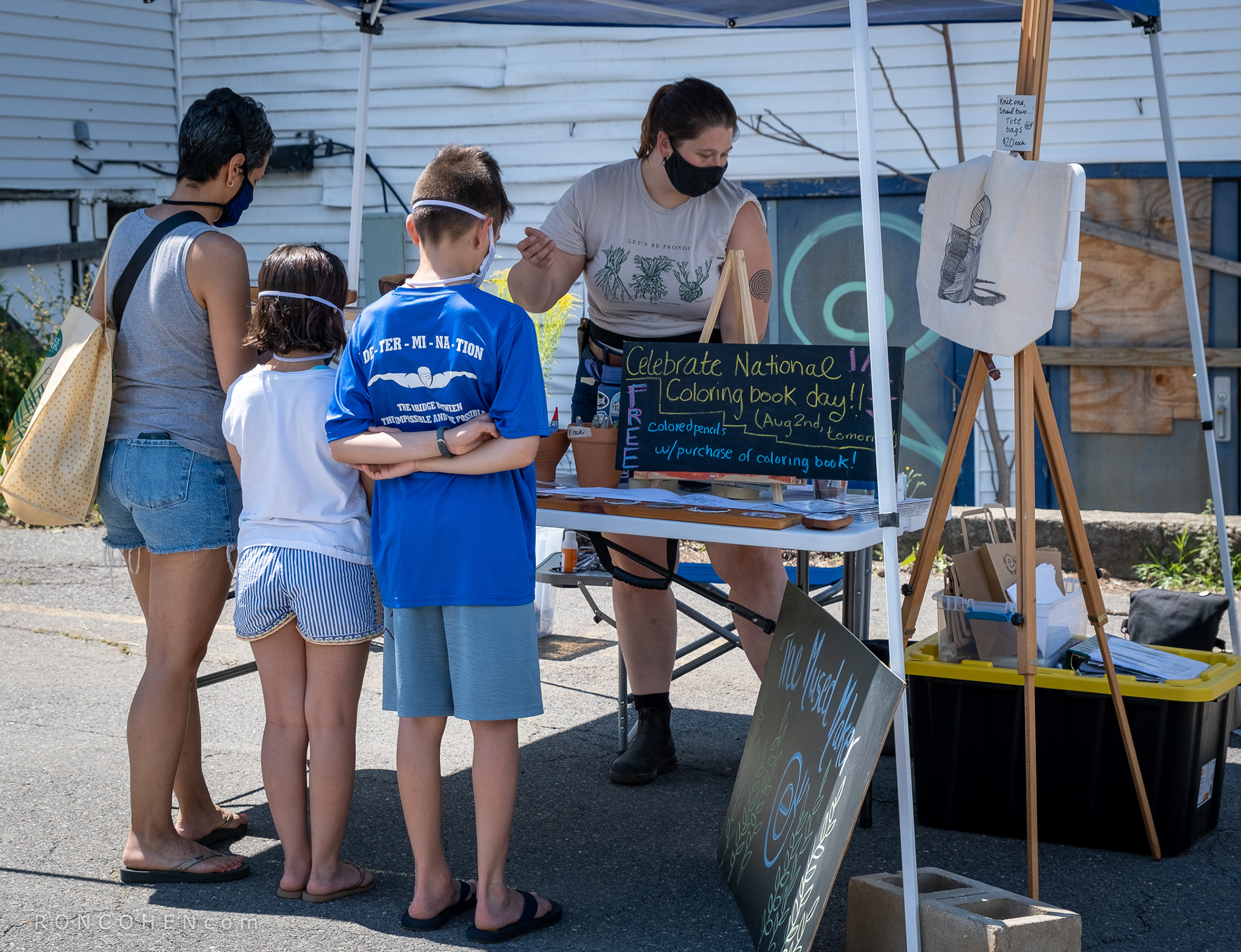 The Waltham Farmers' Market has relocated to a downtown parking lot for the remainder of the season. Its new location is only steps from Moody Street, the main shopping and dining area of the city. Its new location is, in fact, its old location, I'm told, where it started some years ago. ​​​​​​​
The crowd looks a bit sparse in these photos, but it was almost closing time on a hot and humid day. The panoramic view (fourth photo down) does not show some vendor stalls in the foreground, just outside the frame of the photo. However, they can be seen in the next, or fifth photo.
The Farmers' Market is one of the few organized, outdoor activities that has remained open during the pandemic. For that reason, and because it has always interested me, I continue to photograph it.