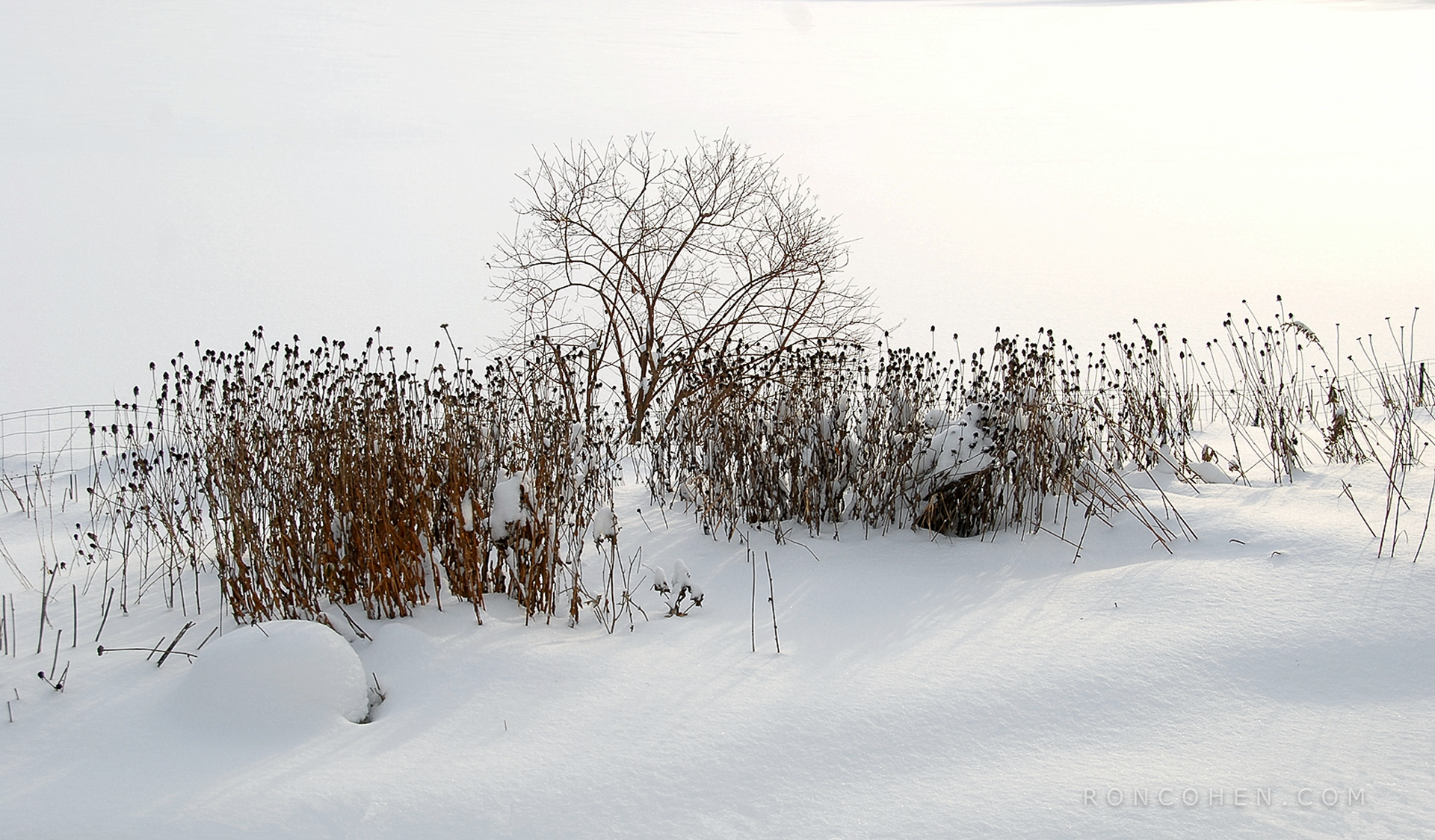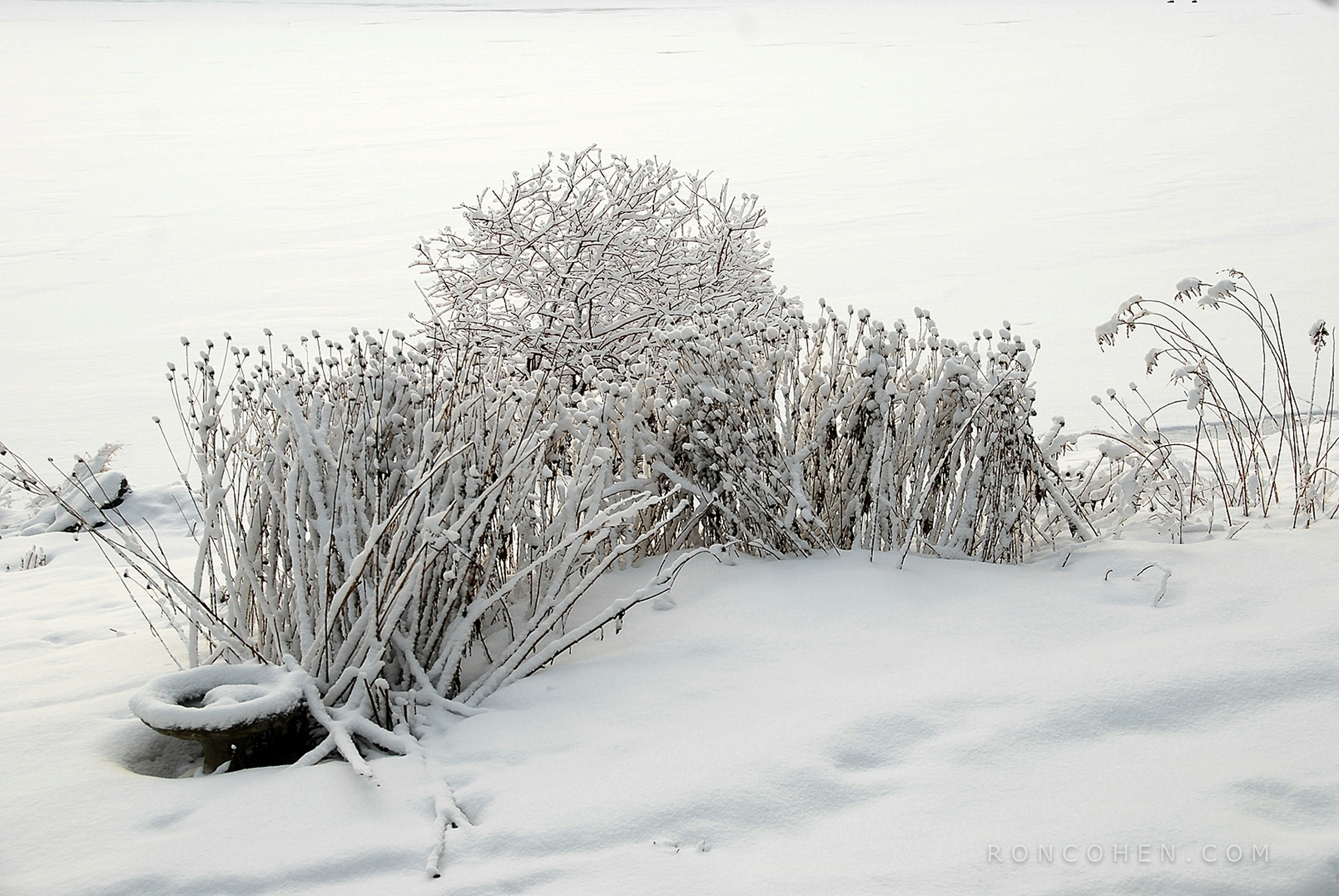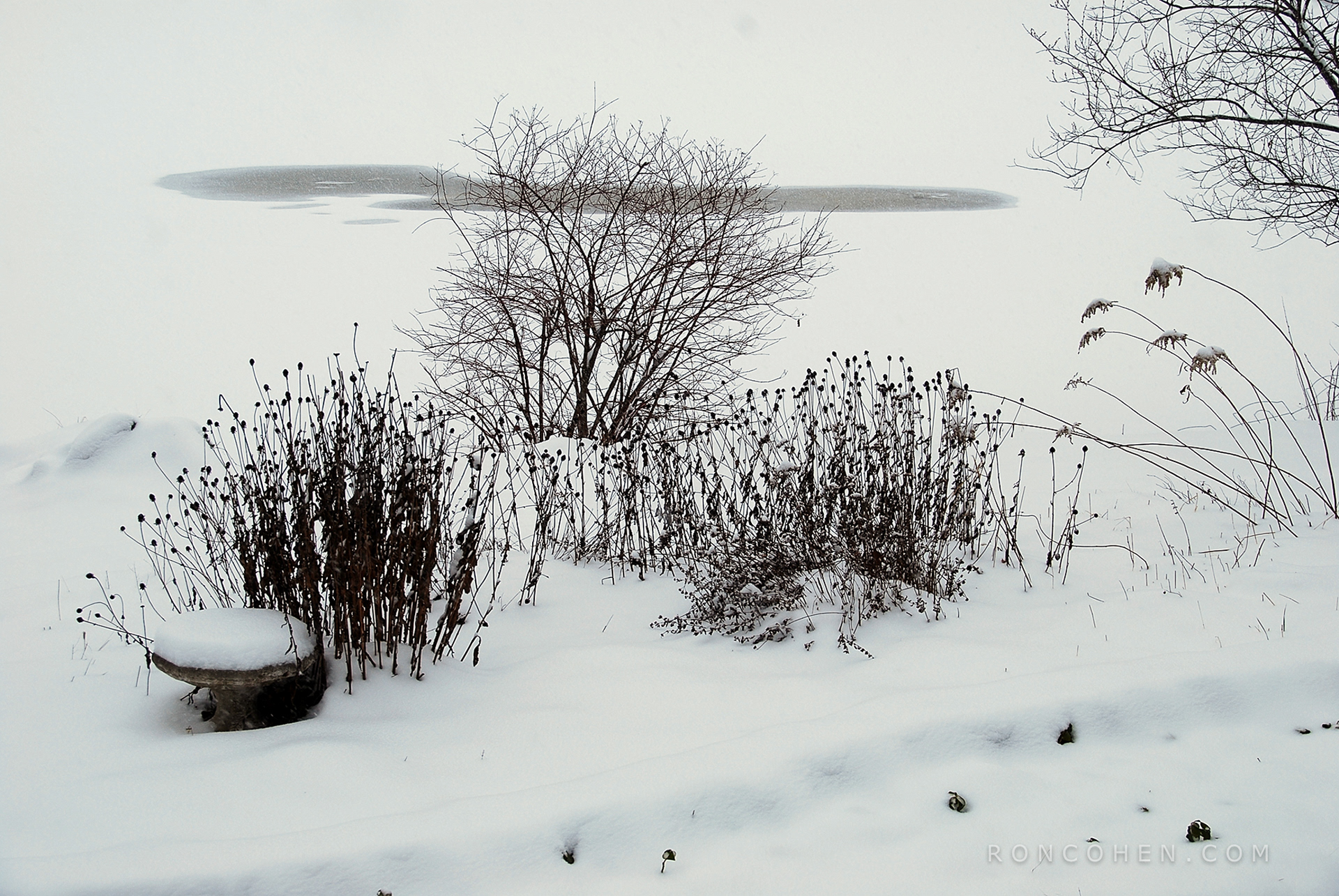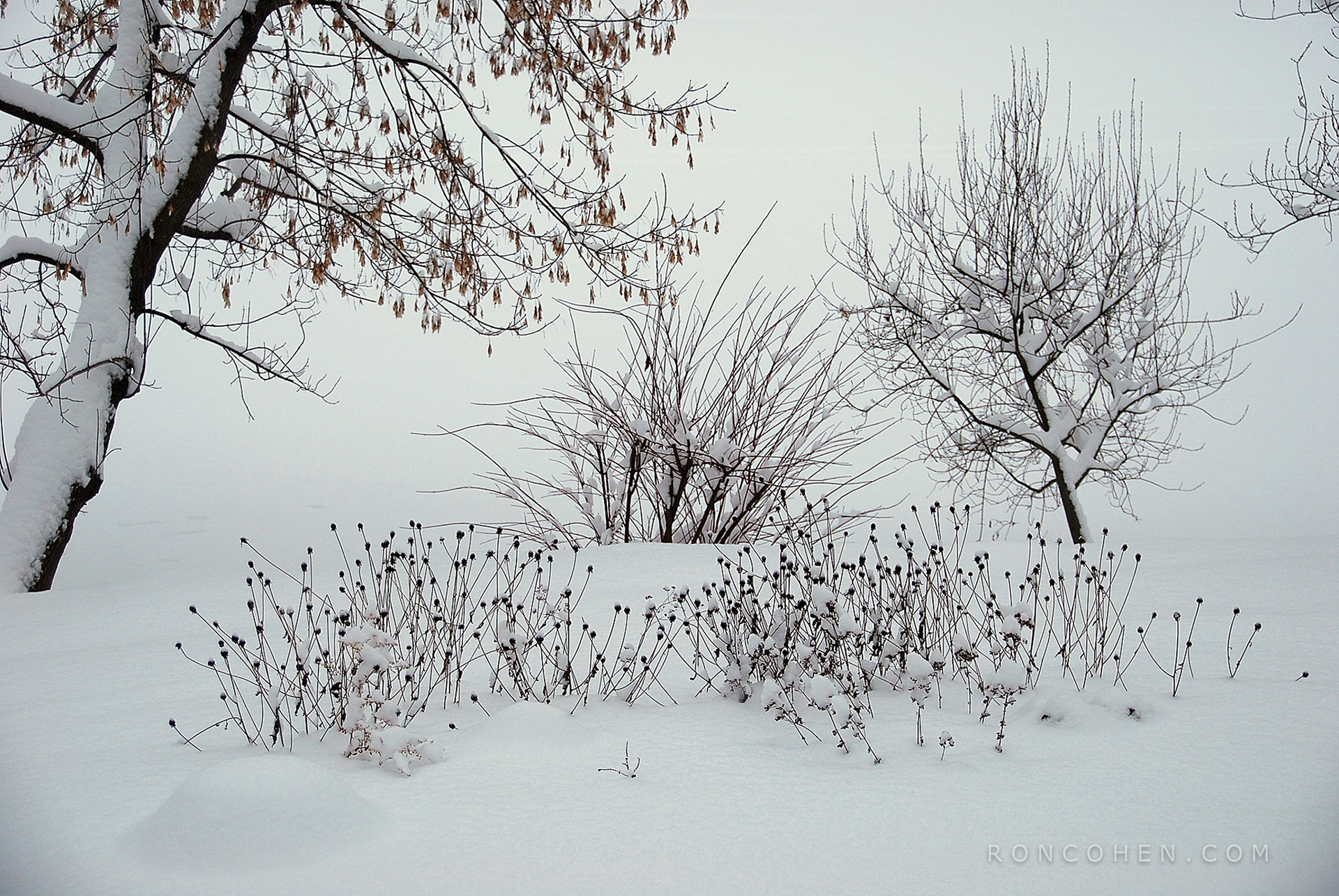 Coneflowers, also called 
Rudbeckia
, when left standing in the fall, dry out and morph into an abstract composition, vivid against the snow. They present differently every winter—as if arranged by a master painter—and bring new pleasure.
The same winter garden is here recorded over four years, 2009 to 2013. In each photo, the site is the same; the plantings are the same; only Nature's dressing has changed. Sadly, two trees were lost in the years after the earliest (bottom) photo was made. The top four photos were shot from the same window in our little house on the edge of Hardy Pond. (Roll over for dates.)

In the most recent scene (top left), a fine haze has subdued the brilliant sun. The finely textured stalks play against the soft, luminous tones of freshly fallen snow. The white backdrop is not a studio prop set there by an artful photographer; rather, it is newly fallen snow covering the pond ice.